Historic Density on Charlotte and Chestnut Street
Density in the Neighborhood – The following case studies benchmark historic density in the North Asheville neighborhoods of Charlotte Street and Heart of Chestnut Hills relative to our project at 101 Charlotte Street. While there are many approaches to achieving residential density and walkability with a site, historically neighborhoods have accepted and later celebrated buildings with densities that exceed current zoning allowances. Now more than ever, with a growing housing crisis, Asheville needs only look to its past for examples of enlightened approaches to density in neighborhoods close to its downtown. The project at 101 Charlotte Street carefully considered the tradeoffs between residential density and neighborhood character and concluded that a density of 35 homes/acre is both appropriate and reasonable for this location.
*data from Buncombe County GIS database
The King James + Charlotte (90 Charlotte Street)
Approach: The site is comprised of two separate 3-story mixed use residential buildings with adjacent on-site surface parking. Density is concentrated on the prominent corner of the site while parking is located furthest from the corner.
Residential Density: 37 DU/acre
FAR: 1.01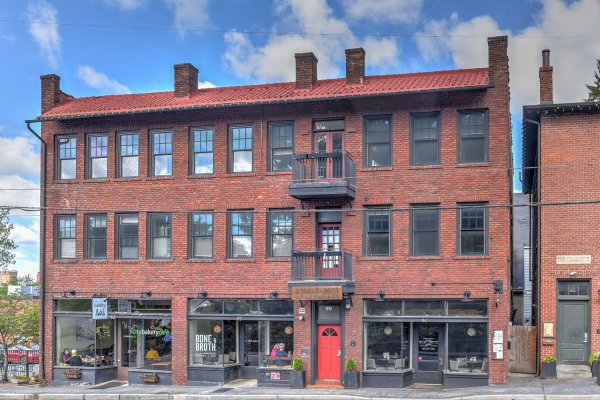 The Commodore Apartments (215 E. Chestnut Street)
Approach: This is a simple 4-story walk up apartment building set back from the street with surface parking behind the building.
Residential Density: 43 DU/acre
FAR: 1.1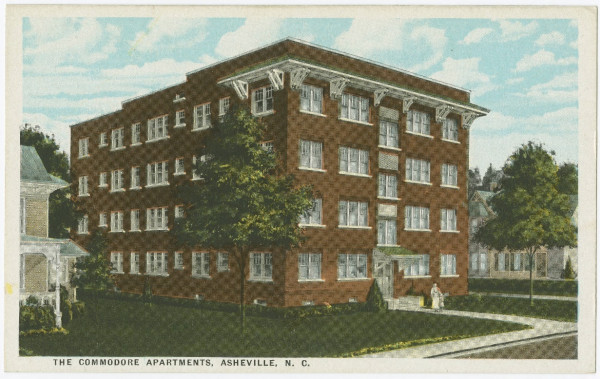 The Jefferson Apartments (116 E. Chestnut Street)
Approach: A prominent 3.5-story building and courtyard are located at the corner of Merrimon Ave. and Chestnut St. with surface parking at the rear of the building.
Residential Density: 40 DU/acre
FAR: 0.97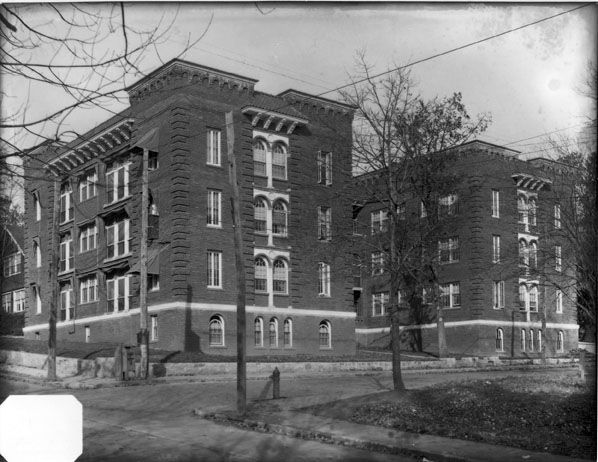 OUR PROJECT (101 Charlotte Street)
Approach: Concentrate density along Charlotte Street where it belongs and gradually step back in scale the further into the site buildings are placed. Centralize parking allowing for a variety of natural and paved open spaces that total over 1.25 acres. Allow the density of residential homes to support complementary uses like office and retail.
Residential Density: 35 DU/acre
FAR: 0.99 (ratio of useable constructed space square footage to total site square footage)