Planning and Zoning Hearing – Recessed until June 2, 2021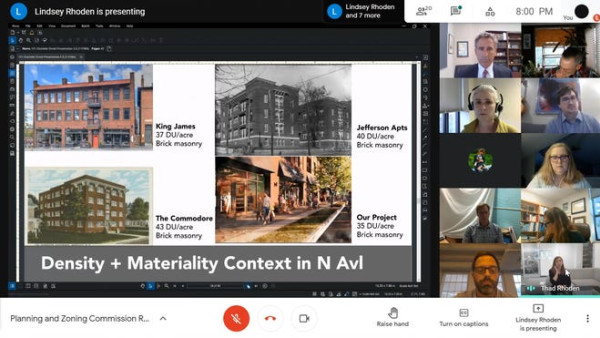 101 Charlotte Street was reviewed by the Asheville Planning & Zoning Commission on May 5, 2021 as part of the continued conditional zoning review process. We received critical feedback from the commission on our project and look forward to hearing their final thoughts and vote on June 2, 2021.
Thank you to the City of Asheville Planning Department, the Planning and Zoning Commission, and all the residents who provided live, recorded, and written comments. There were some technical difficulties, not unusual in today's world of Zoom meetings, but the Commission and City Staff persevered, and the hearing lasted over five hours to ensure full public participation and feedback. If you were unable to attend, you can find a recording of the hearing here. Our project starts at the beginning of hour two.
We are still listening and taking feedback as we refine our project details.