Presentation & Notes from Meeting #3 of the Glendale Park Task Force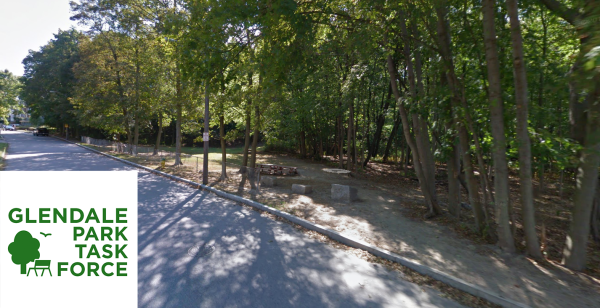 Thank you to everyone who was able to attend the 3rd meeting of the Glendale Park Task Force on Tuesday, May 1st. The weather finally cooperated and we held the meeting at the picnic tables in Glendale Park.
Kaki Martin of Klopfer Martin Design Group facilitated the 2nd meeting, and everyone is welcome to view the presentation slides that were prepared but not shared at the meeting given that we were outdoors. The map that was shared at the meeting is included, as well as the slides from Meeting #2 for those who weren't able to attend.
Much of Meeting #3 was discussing the immediate clean-up improvements that could be made during Cleaner, Greener Quincy. The group settled on cleaning up alongside