Traffic Count Cameras and Pneumatic Road Tubes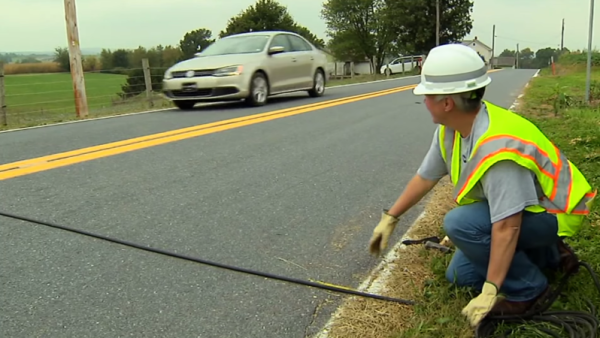 (Photo via Jalopnik)
Back in April of 2018 we received a number of inquiries from the neighborhood about the presence of traffic counting cameras and pneumatic road tubes in the area surrounding 114 Whitwell Street.
In the coming weeks some additional traffic data collection will be completed on behalf of FoxRock Properties by Tetra Tech, our civil engineering consultant. Here's the communication that went to the City of Quincy, which we wanted to be sure was shared with the neighborhood to avoid any similar confusion:
"On behalf of our Client, FoxRock Properties, Tetra Tech is planning to collect supplemental traffic count data in the project area next week. Our count vendor, PDI (Precision Data Industries), will be using a combination of traffic count cameras and roadway tubes to collect the data. We wanted to make you aware should the City receive any calls from local residents inquiring about the count equipment."
For more on the technology, and to answer the question "What are those weird black tubes in my street for?," here's a great article from the website Jalopnik: "Here's What Those Weird Black Tubes In The Road Are For."