"Goatscaping" To Commence In Glendale Park On Friday June 29th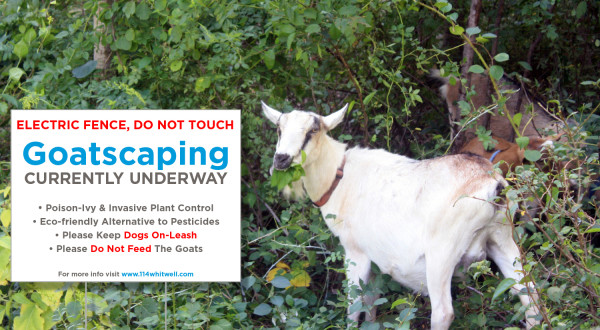 One of the key takeaways from the Glendale Park Task Force meetings and online comments was the desire to see reduced overgrowth in the park. Thanks to an idea suggested at a Task Force meeting, we are experimenting with "goatscaping" as an initial measure to combat poison ivy and overgrowth in Glendale Park.
An eco-friendly alternative to pesticides, a herd of goats from The Goatscaping Company in Duxbury will be deployed in a fenced enclosure on-site starting this Friday, June 29th. This effort to make immediate-improvements during the planning process is a first step, and we hope will be an effective (and fun!) experiment.
Please help us make this a success by observing the following, which will be posted on signs in the park and around the enclosure:
The enclosure fence is ELECTRICFIED, so please do not touch
Do Not Feed The Goats
Please Keep Dogs On-Leash
Contact us with any questions: 617-249-1415 or cclem@foxrockproperties.com