Planning Board Submission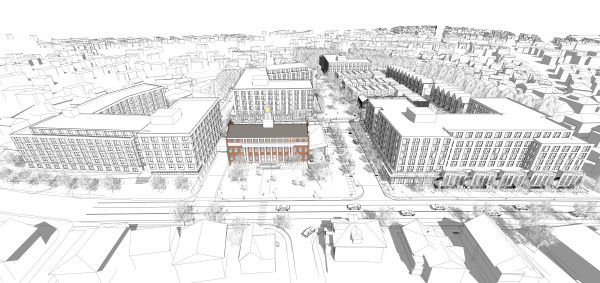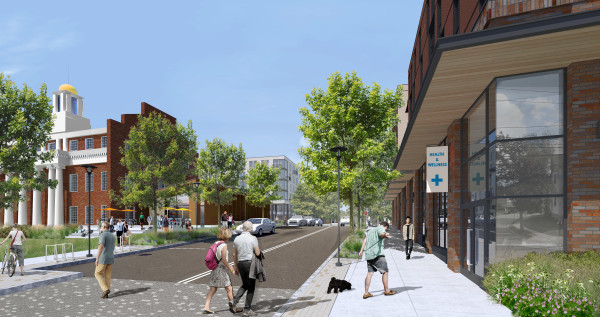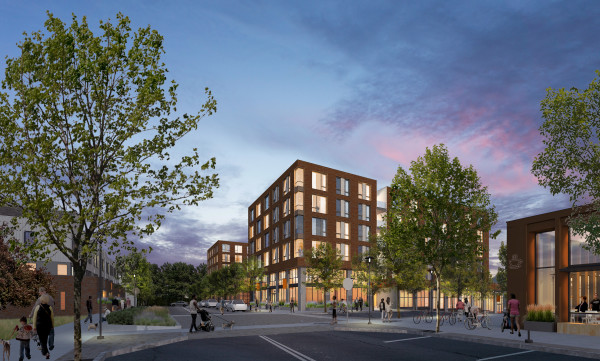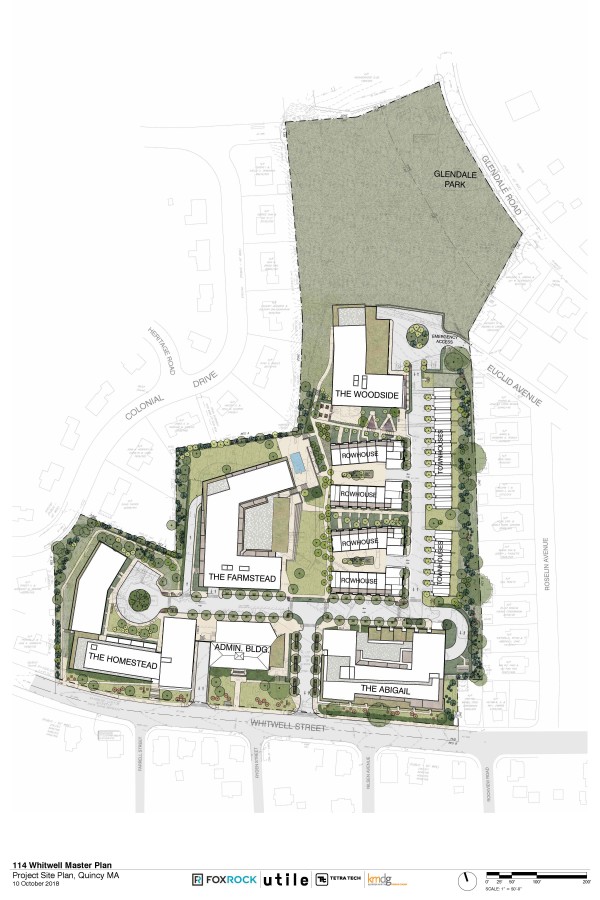 FoxRock Properties acquired the former Quincy Medical Center in December 2016 because we wanted to play a role in Quincy's evolution into a world-class city with an unmatched quality-of-life. We have tried to be as thoughtful as possible in our efforts to evaluate and redevelop this underutilized property.
In December 2017, with the support of the Hospital Hill Neighborhood Association, the City Council passed a zoning Ordinance to guide the redevelopment of the site. We have devoted the last ten months to diligently advancing our plans and designing the best possible community within the constraints of that Ordinance. We are very proud of the final design. We feel it is the highest and best use for the next chapter of this iconic property. We are pleased to be able to offer our neighbors and the community at large the much needed and overdue clarity that these plans provide.
The design submission package illustrates a 15-acre residential campus consisting of 598 rental units and 9.5 acres of green space including an enhanced Glendale Park. The focal point of the campus will be the historic Quincy Hospital Administration Building which will be restored and repurposed. We made it a priority to ensure that the Administration Building will also be the tallest building on the site. This campus, newly branded 'The Hill', will be a national model for responsible, transit-oriented planning and redevelopment.
We anticipate starting construction in 2019. This will be a phased development given Steward Health Care's continued occupancy of a portion of the existing buildings. We are confident that 'The Hill' will become a vibrant community of both new and existing Quincy residents, enhancing the value of the surrounding neighborhood and contributing to the prosperity of the City of Quincy.
We believe there is a great future for modern medical care in Quincy. This belief is strengthened by years of conversations with medical providers, city planners, and residents. The former Quincy Medical Center, however, is incapable of meeting the demands of modern medical providers. To this end, we are working diligently on a medical real estate solution in Quincy Center.
Building on the leadership of Mayor Thomas Koch and the City Council, who have paved the way for transformative commercial development in Quincy Center, FoxRock has invested over $11M in properties in Quincy Center and expended over $2M on planning and marketing to further those efforts. Our redevelopment initiatives will continue in Quincy Center in 2019, with the goal of creating a first-class modern medical facility.
We look forward to the Planning Board meeting on October 24th and continuing to work cooperatively with all concerned stakeholders.
The Planning Board submission is available for download here: Civil & Landscape, Architecture and Narrative.