State Awards County $16 Million to House Homeless, including 1818 ECR!
Thank you for your thoughtful feedback! We're excited to learn more about community needs so that we can build a more thoughtful project.
We're also proud of the recognition we've received from the County of San Mateo. We're excited to have the support of the community, and we look forward to hearing more of your ideas! You can read the full story here: https://www.smcgov.org/ceo/news/state-awards-county-16-million-house-homeless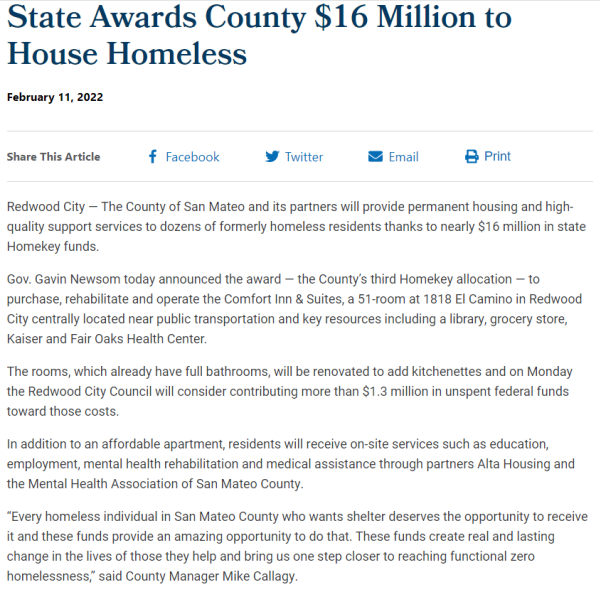 Thank you again for participating and having an impact on your community!