Have an idea on the go? Text us!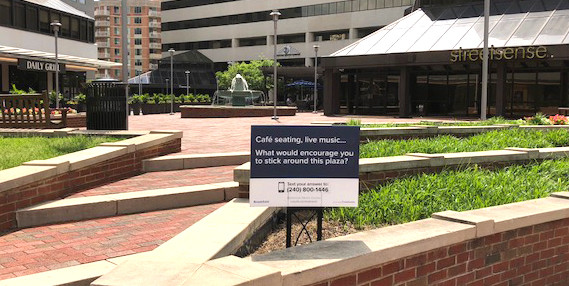 Brookfield just launched an exciting new way to get your feedback on the new Bethesda Metro Center! Look for signs like these posted around the plaza, asking questions about your preferences for the future open space and retail. Text in your answer to post a response to this site.
If you haven't already, please answer our community questions or send a letter of support to the Montgomery County Planning Board. Thanks again for your feedback!