Brookfield sponsors 2018 Bethesda Row Arts Festival
On October 13-14, Brookfield was proud to sponsor and take part in the 2018 Bethesda Row Arts Festival. We enjoyed sharing our collective vision with festival attendees and were thrilled to hear that so many local residents are excited to see these plans come to fruition.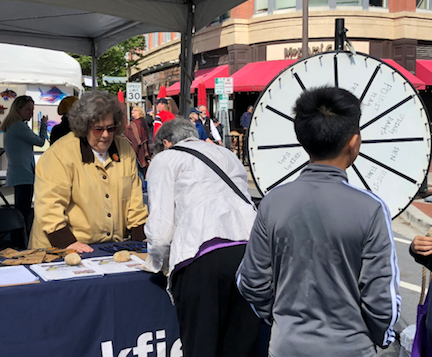 Through Arts Brookfield, we'll be able to program the new Bethesda Metro Center with concerts, film screenings and art exhibitions - all serving as a beacon to attract visitors and energize the open space. Internationally renowned Arts Brookfield presents exciting, world-class cultural experiences to hundreds of thousands of people each year at Brookfield properties throughout the world.
In order to maximize the quality of our plans, we would love to hear from you regarding what specific amenities and activities you'd like to see at the redeveloped Bethesda Metro Center. If you haven't already done so, please take a moment to answer our community questions and share your thoughts.
Thank you for your continued interest in the project. As always, please feel free to reach out to us at community@bethesdabrookfield.com with any questions or comments.