Log Cabin Public Hearing Vote + Next Steps
Thank you to everyone who submitted written testimony or offered in person testimony on the status of the Log Cabin as part of the Library Campus project during Boise City Council's regular evening meeting held on Tuesday, February 26, 2019.
The hearing and discussion included a presentation from city staff about ongoing planning, negotiations and options for relocating the Log Cabin, stakeholder hearings by Preservation Idaho and the Log Cabin tenants, The Cabin, A Center for Readers & Writers, as well as General Public hearings.
A total of 169 testimonies were received, roughly 125 in writing and 49 in person. An estimated 150 participants attended the special hearing.
At the end of a four-hour meeting, the council came to an unanimous vote to move the Log Cabin to the east end of Julia Davis Park (see below; Option 4 in staff presentation).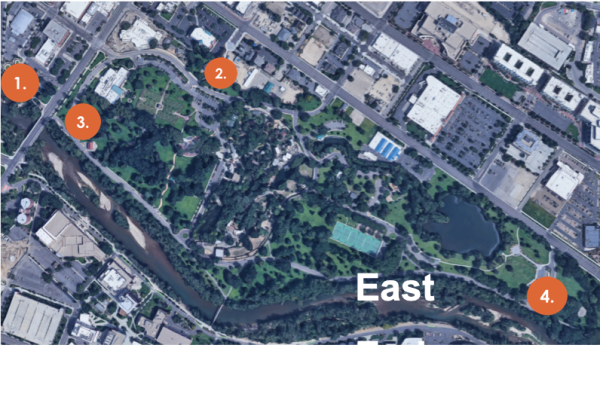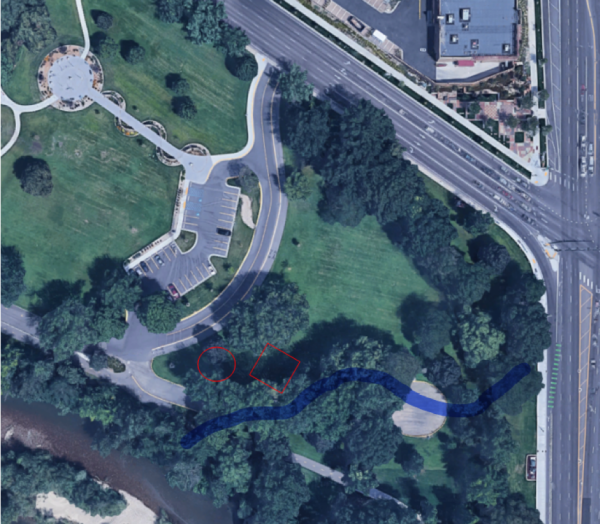 This site would allow the nonprofit to have a quiet area of the park to operate its summer camps, ensure parking and proper access to the structure, and likely retain its place on the National Register of Historic Places.
A drawback to the site is that it would put The Cabin on the edge of a floodplain, however city staff believes building a small wall in the area would prevent flooding and any damage to the structure.
In the next coming months, city staff will be working on answering these questions and fleshing out details for the new site.
Considering the vote, city staff and the project team will continue with schematic design. A second series of Open Houses is anticipated to be held in the fall or early winter 2019.
In the meantime, please check out the FAQS section. We welcome and encourage you to continue to seek answers and clarification as needed.
Thank you for your continued interest in the Library Campus project.