What do you want to see at 18th and Crystal Drive? New questions!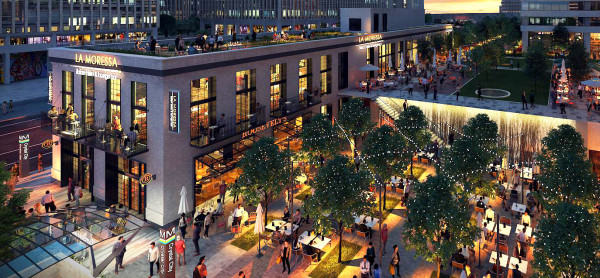 Thanks for your feedback so far! We're starting a new phase of outreach today.
The building above is planned for the corner of 18th Street And Crystal Drive. It's a solution to a number of current challenges: a 17-foot change in elevation, lack of ADA access, and absence of usable space. The building would cover existing vehicle ramps, create two flat park areas, and provide elevator access to them. It would also anchor a new Metro entrance, and activate the area with street-level retail and outdoor event space. Finally, the corner building would not reduce the total park area called for the in Sector Plan.
What's most important to make this corner complete — and do you support the corner building plan? Take a moment to answer our new community questions!