Have an idea on the go? Text us!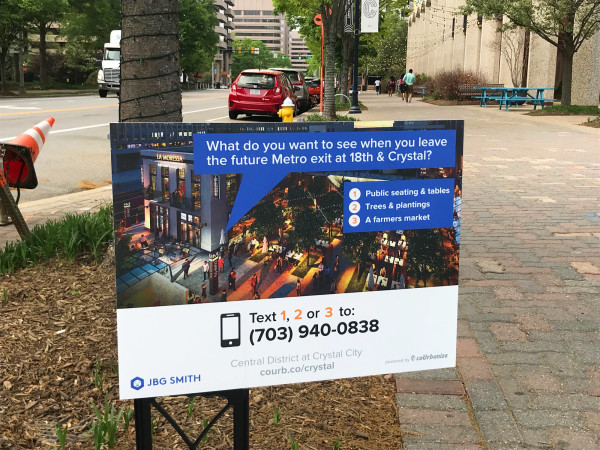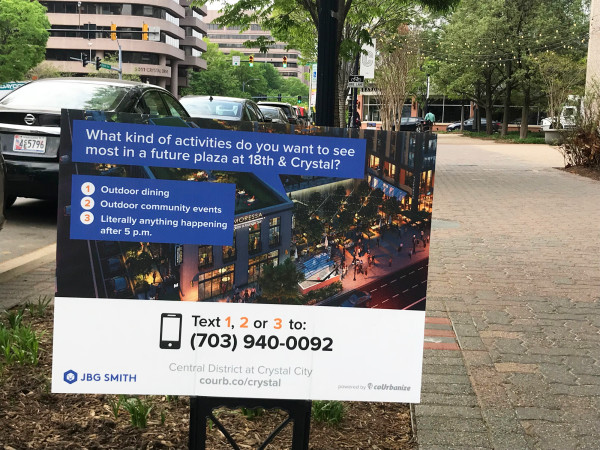 JBG Smith has just launched an exciting new way to get your feedback on Central District at Crystal City! Look for 12 signs like these posted near 18th and Crystal Drive, asking questions about your preferences for the future plaza and corner retail. Text in your answer to post a response.
Speaking of the corner building, we'd like to hear your thoughts. If you haven't already, please answer our community questions.