Crystal City Open Space Series Workshop Two: Framework Concept
Thank you all for the insight and feedback we have received thus far regarding the Crystal City Open Space Series. We are keeping the momentum up as we prepare for our second workshop of the series, where we will be reviewing the proffered park concepts.
Please mark your calendars, as our next virtual meeting will take place on Wednesday, July 22nd, at 7PM. Please register in advance of the meeting here.
In preparation for our second in-person meeting, we would like community members to review the presentation below where Hoerr Shaudt Architects introduces programming framework.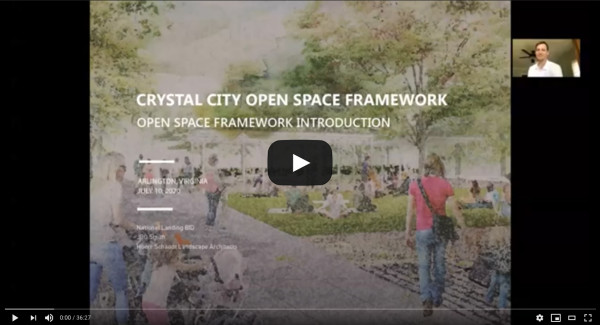 Your participation during this process has been more than helpful. Please continue to share your feedback with our presentation survey, which can be found in the comments section. We look forward to seeing you all at our next meeting!