Share your feedback on amenities, activities, and features in the 5 parks!
Thank you to everyone who has answered our latest comment topics about the proposed programming in the 5 Crystal City Parks! We are hoping to collect as much of your feedback as possible ahead of our upcoming community meeting this Wednesday 7/22.
If you have the time, watch our recent Framework Concept presentation video (recording below) or take a look at 'The 5 Parks' tab on this website for more info on each park before answering our latest questions!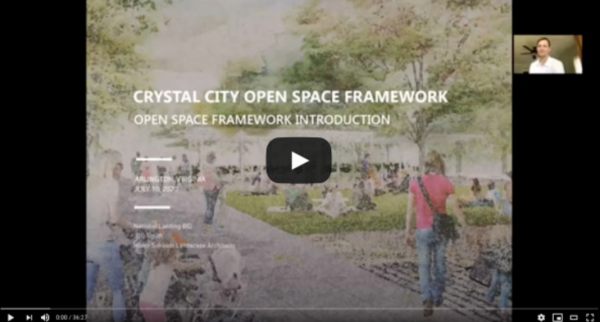 What kinds of activities, amenities, and features are the most (and least!) exciting to you in each park? Share your ideas with us HERE!