Welcome to the DotGreenway project page!
Welcome to our online project for the #DotGreenway! We're excited to bring together neighbors to develop a vision for this project as we move further into the design and implementation process. Greater Ashmont Main Streets identified the greenway as a long-term goal several years ago. In collaboration with OJB Design, RODE Architects, and T Lee Development, we've created some preliminary concepts and now are excited to share them with you and develop them further into concrete plans.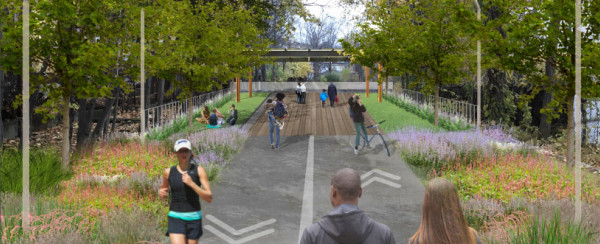 We're using this page to help you participate in the process and keep you updated on plans and events. Follow the project to receive email notifications about new status updates and visit the Comments section to share your questions, comments, and ideas with us.
Para traducir esta página web a otro idioma, haga clic en el enlace "Translate" en la esquina inferior derecha de la página.
Để dịch trang này sang ngôn ngữ khác, vui lòng nhấp vào liên kết "Translate" ở góc dưới cùng bên phải của trang.
Pou tradui Paj Web sa a nan yon lòt lang, tanpri klike sou "Translate" lyen nan kwen anba dwat paj la.