FAC Meeting Reminder: Friday July 12th
Foundry Advisory Committee - Quarterly Meeting
Friday July 12th
8 - 10 am
Cambridge Police Department, 125 Sixth Street
All are welcome.
The agenda will include updates on:
Design and construction plans
Foundry Advisory Committee search process to fill 2 seats
Continued community outreach about programming interests (see photos below of the Foundry Consortium and CRA table at the River Arts Festival)
Nonprofit formation
And more...
For more information, contact Erica Schwarz: eschwarz@cambridgeredevelopment.org or 617-492-6800
Or visit these sites:
https://www.cambridgeredevelopment.org/foundry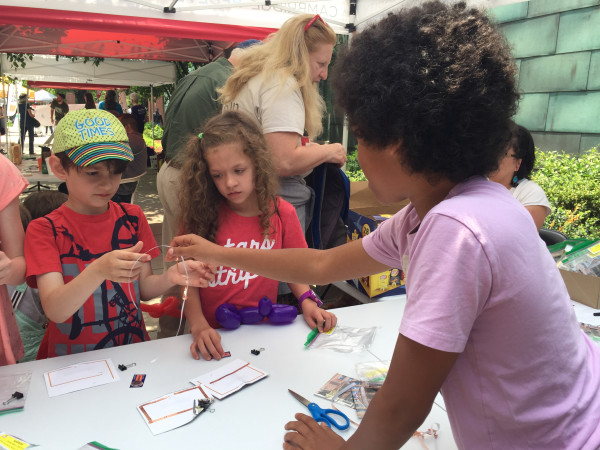 Seen at the Foundry Consortium/CRA table at the Cambridge River Arts Festival on June 1st: Kids teaching other kids how to use a battery, some wire and some electrically conductive tape to light up a small bulb!
Very focused on the task at hand...