Update from the CPAB Chair Hilda Abbott
As a business owner and resident of Gwinnett County, I am excited to serve as the Chair of the Community Partner Advisory Board and provide recommendations and counsel to staff around the Equitable Redevelopment Plan as part of the Reclaim Gwinnett Place Mall project. The CPAB is comprised of residents, business owners, and other key stakeholders. Through last fall, we contributed to the development of a vision statement and guiding principles, an open house event, and several small "Meetings-in-a-Box" events. We've only just begun!
On February 4 and 5, we restarted our meetings for 2022. Board of Commissioners Chairwoman Nicole Hendrickson opened the meeting, and we welcomed a few new members: Denise Auger, Rolando Guzman, and Sheena Smith. Across the two meetings, we discussed the emerging themes, which were developed based on the past engagement in the community and the CPAB's fall discussions. Several points of interest came around small business development, arts and cultural development, public safety, workforce development, homelessness, affordable housing, making the site a hub of activity (day and night), and disparities in income and lived experience for different groups.
As we continue this project, I will provide updates on the work of CPAB and continue to encourage all of you to participate by submitting comments, attending our future events, and having conversations with your friends, neighbors, and associates about what the future of the mall site should be. My fellow CPAB members and I look forward to the work ahead in crafting a vision that translates into positive change with a bright, equitable, and more connected future of the Gwinnett Place Mall site.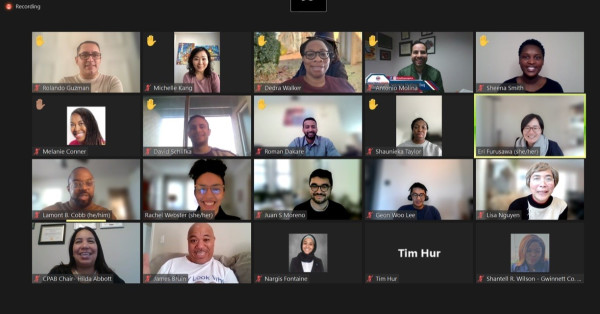 Hilda Abbott, Chair of the Community Partner Advisory Board