Please take our survey on the four initial masterplan concepts!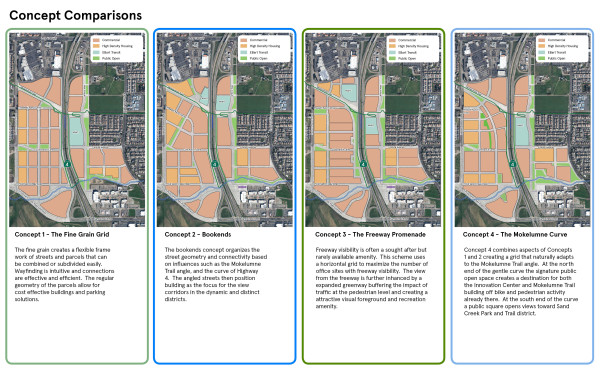 Thank you to everyone who has commented so far and participated in our two virtual town halls! In our Second Virtual Town Hall we explored four master plan concepts for the overall framework of streets and public open spaces. We have provided in our Virtual Town Halls tab a video of the presentation, the pdf slide show itself, and an abridged pdf highlighting the key distinguishing features of each concept.
We would greatly appreciate your feedback on the various concepts and any additional ideas or insight you might have. We have provided a series of multiple choice survey questions for you to answer as well as an open ended question for you to elaborate your thoughts. Please click through these new topics in our comments section and post your ideas to help us continually improve our project. We can't wait to hear from you!