Work Begins on "Welcome to Astoria"!
Dear Neighbors,
If you've walked down Steinway Street south of 35th Avenue over the last few days, you may have noticed things have gotten a bit more colorful.
We're excited to share that Zeehan Wazed, an incredibly talented Bangladeshi-American painter, graffiti artist and performer raised right here in Queens, has begun work on a 175-foot mural titled "Welcome to Astoria."
We commissioned this work of art, which will take approximately two months to complete, as a celebration of Astoria.
You can see the mural-in-progress on the east side of the PC Richard & Son. Please stop by when you have a chance and check it out in person. In the meantime, you can read more about this initiative in the Astoria Post.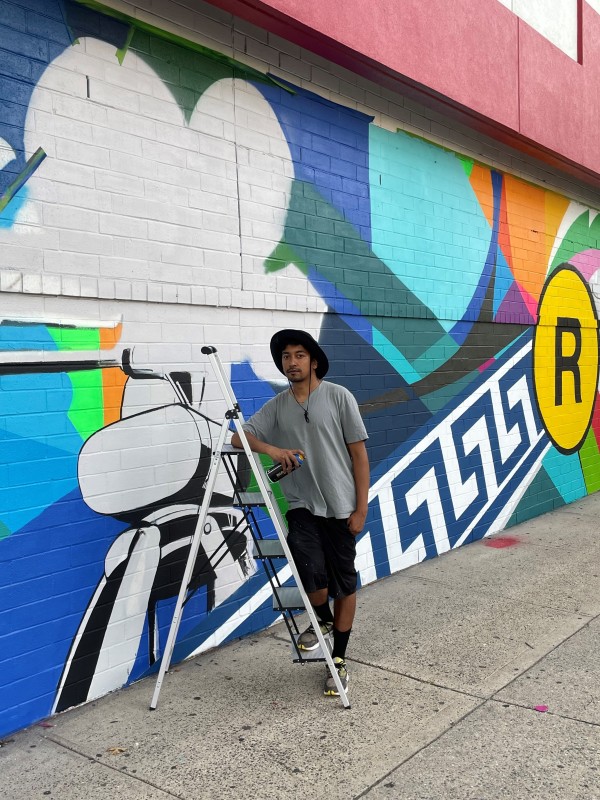 We hope you enjoy!
-The Innovation QNS Team