"Welcome to Astoria" Gets Interactive
Dear Neighbors,
If you've already seen the "Welcome to Astoria" mural on Steinway Street, you're going to want to check it out again. And if you haven't had a chance yet, there's an exciting new reason to see it for the first time.
The spectacular mural by Zeehan Wazed, Queens' own painter, graffiti artist and performer, now features an innovative augmented reality (AR) tool that transforms the way that people can interact and connect with artwork.
To immerse yourself in AR, simply search for and download the Artivive app (it's free and no registration is required) using either the App Store or Google Play Store. Once the app is downloaded and opened, your phone camera will be activated. All you need to do is point your camera at this area of the mural and watch it magically come alive.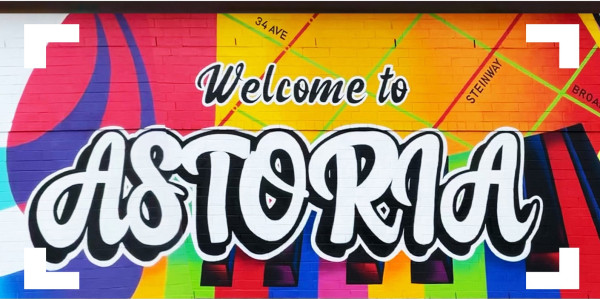 We're so excited to partner with Zeehan on this incredible work of art. Please stop by the east side of P.C. Richard and Son and experience "Welcome to Astoria" brought to life!
-The Innovation QNS Team