Thanks for your feedback! What's next?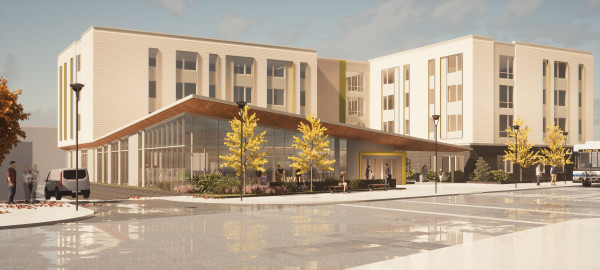 Our project team greatly appreciates the feedback we have received from you all over the last year and a half. We presented a report out on how your feedback was taken into consideration and helped change the project design for the better. Don't worry! If you weren't able to attend our meeting back on October 21st, the meeting presentation has been uploaded to our coUrbanize page for your review. Check out the "Information and Plans" section at the bottom of the Info Page.
Over the next few months, our team will be working to finalize the architectural plans and close our financing sources in preparation for construction commencement. The coUrbanize page will be transitioning into archival mode, but if there is additional feedback or questions please reach out to us directly at bsenger@dscdo.org. We especially want to hear about ways you'd like to see us program spaces both within the building and in the exterior green spaces!
We will continue sharing updates with you all via our social networks and platforms. You can sign up for the NNCDC Newsletter to stay up to date on this project and other neighborhood news and also follow us on our Facebook, Instagram, and Twitter.
We look forward to sharing updates with you on this exciting project. Stay tuned!
-NNCDC Team