Have ideas on the future of Kendall Square? Text us!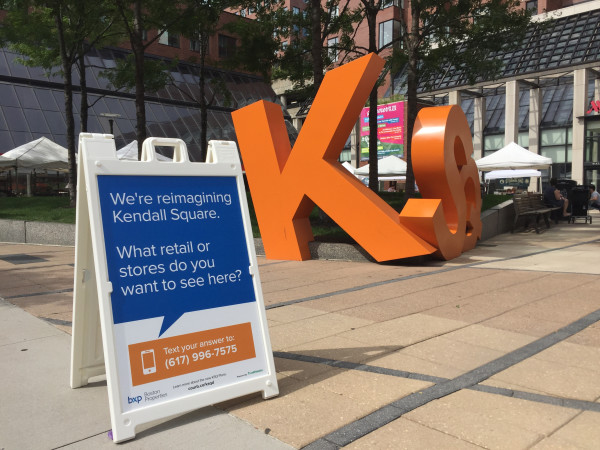 Boston Properties has just launched a new way to give feedback on the Kendall Square(d) project! Keep a lookout for these SMS signs around the Kendall Square Plaza. Text us your feedback to be a part of creating the future of Kendall Square!
So far we've received some good suggestions on the types of retail that people would like to see, such as pharmacy, grocery store, pizza and some "cool" home goods options. Also, providing more affordable housing is also a common theme.
Thank you for all of the feedback we've already received! If you have not already left your thoughts, please do so in the comments section.