King Memorial Station TOD
En Route is a community-based public art project that creates meaningful, aesthetically imaginative, text-based murals that explore issues of access, mobility and public transportation. There will be four murals created by Lead Artist Fahamu Pecou at various MARTA stations throughout the system. Each of the finished murals will aim to enhance the lives of neighborhood residents and transit users, and articulate a shared viewpoint through deep dialogue between individuals with a range of perspectives.
This program is being launched through a partnership of WonderRoot, MARTA, Fulton County Arts & Culture, and The TransFormation Alliance – a collaboration among community advocates, policy experts, non-profit and for-profit developers, transit providers and government agencies.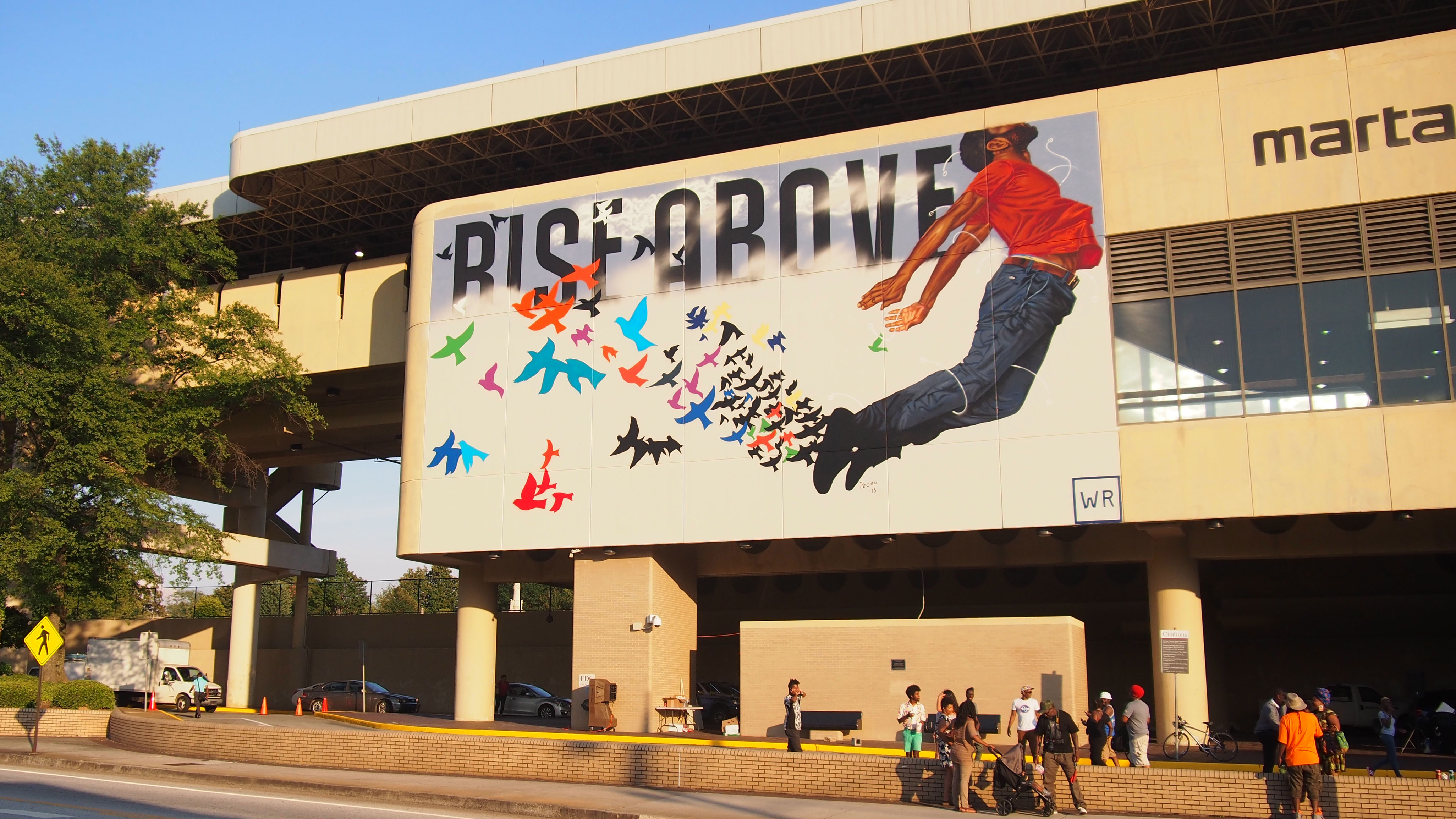 The first mural installed as part of the En Route program is at the King Memorial Station on the north façade of the station, facing DeKalb Avenue. In recognition that sustainable, positive community change is only possible if a multiplicity of voices contributes to shaping the conversation, a key component of En Route will be public art's role as a vehicle for community building and strengthening. Input on the mural content and design was sought through a series of community meetings and establishment of an Advisory Board.