Leefort Terrace Open Space Planning Group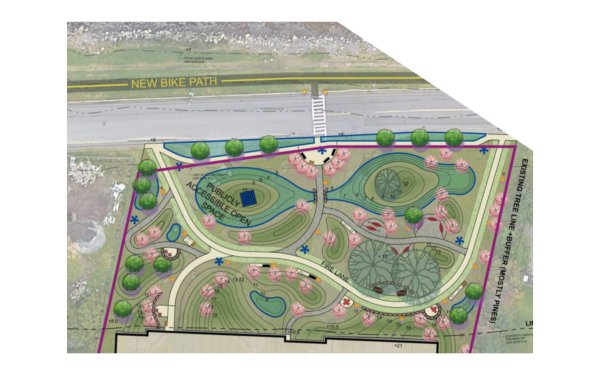 Earlier this summer we began the community driven process of creating and coordinating with an Leefort Terrace Open Space Planning Group. This group, made up of Leefort Terrace residents, community members and project stakeholders, worked together to design the publicly accessible open space along the Collins Cove side of the Leefort Terrace redevelopment. The process and resulting plan strives to reflect the unique and interrelated environmental, housing and open space needs of the community.
The image of the landscape plan included in this update demonstrates what we can accomplish collaborating together. We are very excited about the outcome of this process and the great new public amenity for the entire community to enjoy. We are looking forward to sharing more about the outcome soon.