Comments are now closed. Thanks for participating!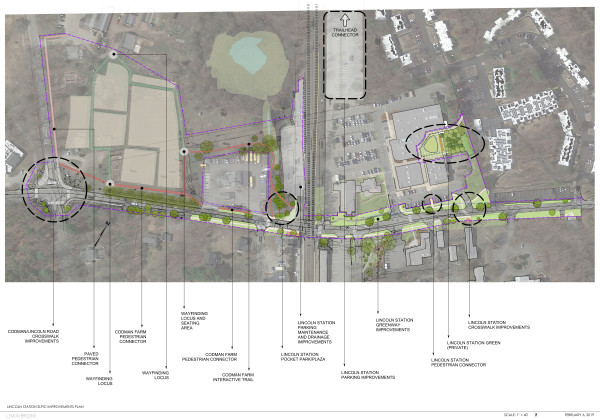 Thank you for engaging with us through the CoUrbanize platform and adding your voice to the Lincoln Station Revitalization. After many months of suggestions and survey feedback, we're wrapping up online outreach and will move over to the Town of Lincoln's official website. This is the last you'll hear from us here on our CoUrbanize page. Comments are now closed, but the page will remain up for record-keeping purposes.
Based on all the feedback, surveys and past studies, the SLPIC Village Planning and Zoning Team have been busy working on zoning and design guidelines. They will hold their first public forum to present these concepts and solicit feedback. Please mark your calendars for May 7th, 2019.
5-7 PM Open House – drop in and meet members of SLPIC and Planning Staff to learn more about efforts being made at Lincoln Station
7-8:30 PM Presentation and discussion to learn more about the proposed zoning at Lincoln Station
This public Forum will be held at Lincoln Town Hall, Donaldson Room (1st Level), 16 Lincoln Road, Lincoln MA
Visit the Town of Lincoln's official website for updates and announcements.
Thank you!
Jennifer Burney
Lincoln Director of Planning and Land Use
781-259-2610