The Votes Are In!
Attendees of Public Workshop 5 had the chance to vote for their favorite Lowline "scenarios" and favorite ideas that were embodied in each scenario.
Voting results are summarized below. Read the full analysis of Public Workshop 5 for a discussion of these findings.
Tell us what you think about the results on coUrbanize, and thanks again for your participation!
Total Votes By Scenario

Votes by Key Idea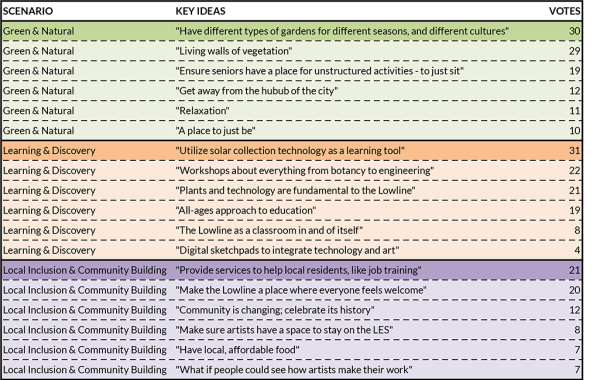 Top Five Key Ideas