Thank you for connecting with us! What's next?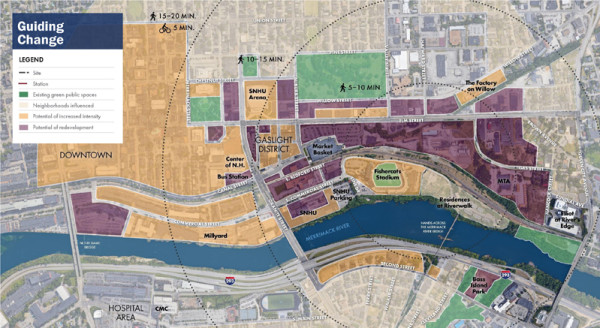 Thank you for taking the time to participate in the launch of the Manchester TOD interactive website. The project page has been live for about three weeks and there has been an outpouring of input from community members on the INTERACTIVE MAP. There are now over 100 comments and 70 people who have subscribed for project updates since the launch.
We are really excited to see how engaged the community has been so far and we look forward to seeing your vision for Transit-Oriented Development in Manchester!
If you have not been to the project website yet, don't worry, the comments section will be live for a few more weeks before the design team shifts focus to plan development. So be sure to tell us your thoughts BY VISITING THE INTERACTIVE MAP!
In addition to the press release and website launch, the design team also held a kick-off presentation for the Chamber of Commerce. During the meeting we explained the concepts of Transit-Oriented Development, shared examples of different types of transit modes, and talked about how this type of development applies to the project study area.
If you are interested in seeing the slides from the presentation, they are available in the link below or on the INFORMATION PAGE of the project website where we will archive all project documents for the public to see.
Thank you for all your interest in this project, we look forward to working with you to create this development plan!
Documents: Kick-Off Presentation Slides