The "Central" Planning Scenario Selected for Advancement as Draft TOD Plan
Thank you all for the insightful input and ideas you've shared with us during this rigorous Transit-Oriented Development planning process. Thanks to you we have accomplished so much already!
We are excited to announce that we have now the Transit-Oriented Development Plan has advanced into the DRAFT TOD planning phase of work. This phase of work began with the selection of a planning scenario for advancement. The design team has been hard at work developing planning documents and preparing materials to share during one of the upcoming public presentations of the draft plan. In addition to the TOD plan, the design team has been coordinating the City of Manchester as they prepared their submission for a BUILD Grant. Now more than ever, the work of the City to connect the people and goods of our city to the broader economy are aligned with the planning for investment in the TOD study area.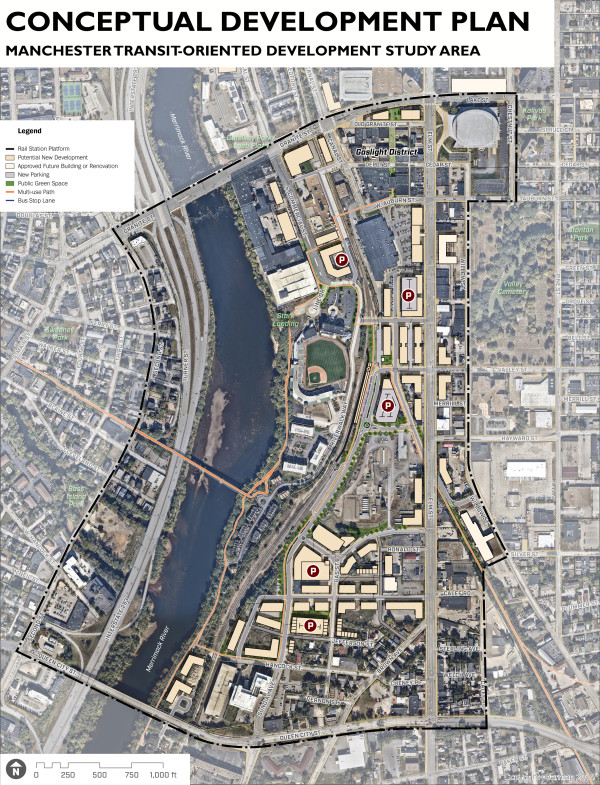 Your participation during this process has been more than helpful. Please continue to share your feedback and questions in the COMMENTS section on the CoUrbanize Page. We will be in touch soon with information on the public meetings to review the draft TOD plan shortly. Thanks!