Draft TOD Plan Coming Soon!
Happy June Everyone! We have appreciated hearing everyone's thoughts and ideas on the Manchester Transit-Oriented Development plan. The project design team is currently hard at work developing a draft TOD plan to share with you. We are currently talking with the City of Manchester, the Manchester Chamber of Commerce, the Manchester Millyard Museum, and Manchester Public Television about collaborating to bring the draft TOD plan presentation to the public in several formats.
We hope to have virtual meeting dates available shortly for you to put into your calendar. In the meantime, enjoy this teaser illustration of an "Activated Alley" in the Gaslight District!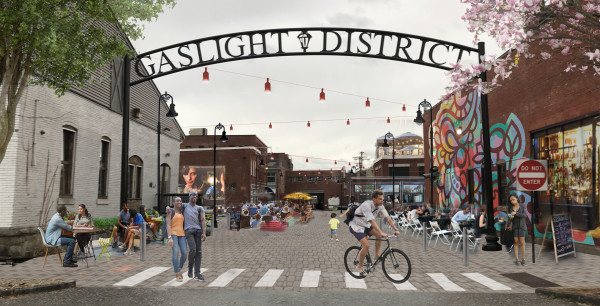 Regards,
The TOD Design Team