The Draft TOD Plan is Ready for Comment
Manchester Friends,
Thank you all for the insightful input and ideas you've shared with us throughout the transit-oriented development planning process. Thanks to you we had excellent direction in crafting this development plan.
We are excited to announce that the Draft Transit-Oriented Development Plan is now available for review and comment. You can REVIEW THE PLAN HERE or from the INFO tab of the interactive project web page.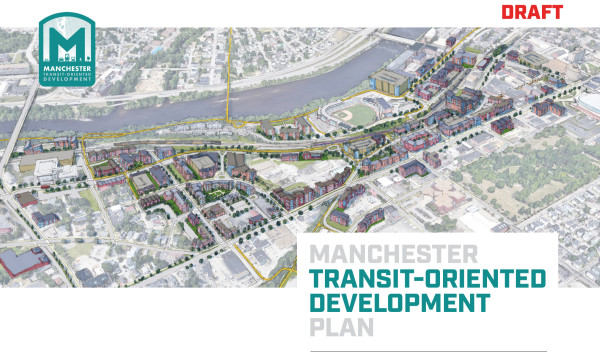 Your participation during this process has been more than helpful and we are proud of the plan the design team has produced as a result. We encourage you to review the plan and provide your input on the FEEDBACK tab of the project web page.
Please keep an eye out for another project UPDATE post shortly. We will be sharing dates and times for four upcoming public presentations by Goody Clancy on the draft TOD plan.
With such a milestone for the TOD project, I leave you with this memorable quote from Daniel Burnham:
"Make no little plans; they have no magic to stir men's blood and probably themselves will not be realized. Make big plans; aim high in hope and work, remembering that a noble, logical diagram once recorded will never die, but long after we are gone be a living thing, asserting itself with ever-growing insistency."
Regards,
Project Manager - James Vayo, AICP