Join us online! Tuesday, August 25 at 6PM or Thursday, August 27 at 2PM
Hello Friend!
I am excited to announce we will be hosting two meetings on Tuesday at 6pm and Thursday at 2pm next week to discuss the DRAFT TRANSIT-ORIENTED DEVELOPMENT PLAN for the South End of Elm Street in Downtown Manchester. We'll be talking about how this plan envisions the creation of 1,800 new residential units, new employment opportunity and retail destinations and starting/continuing a conversation on the introduction of a People Mover Shuttle to connect the area to high quality jobs in the Millyard and the Millyard to future commuter rail service. Due to the current situation and limits on in-person gatherings, the meeting will take place online using Zoom Meeting Platform You can register for the two upcoming virtual meetings at the following the links:
Register for the Tuesday, 6pm event here: https://www.eventbrite.com/e/117451760377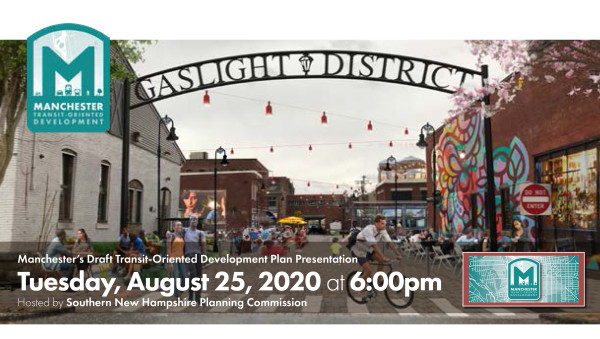 Register for the Thursday, 2pm event here: https://www.eventbrite.com/e/117656362347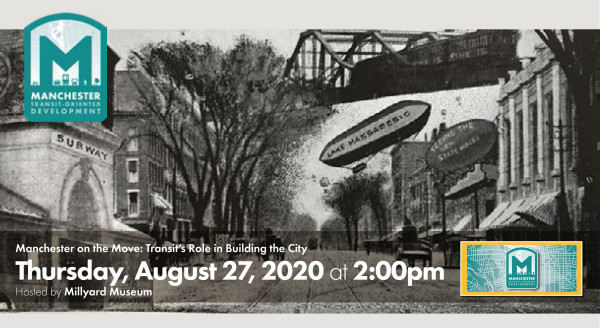 If you're not able to attend the meeting, make sure to add your ideas and comments on the project site at: COURB.CO/MANCHESTER
We'll also be posting a meeting recap and recording shortly after each meeting so you don't miss out on any new details.
Thank you!
Regards,
--- Manchester Transit-Oriented Development Design Team