A great meeting on Tuesday, another today. What's next?
Greetings from the TOD Design Team,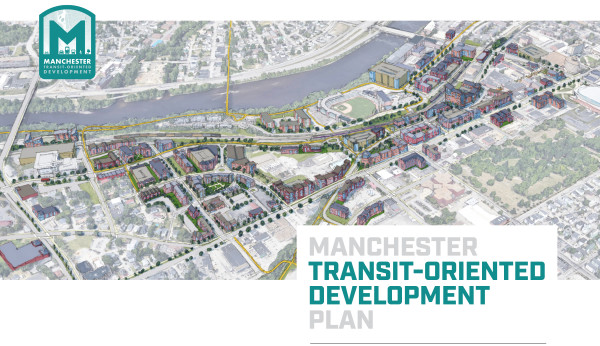 Thank you to everyone who came out to Tuesday's Draft TOD Plan Presentation we had great questions from attendees and Manchester Ink Link wrote up an article on the meeting which you can READ ONLINE . If you missed the event, don't worry, you can still tell us your thoughts! There is a second presentation TODAY AT 2PM. You have not seen the Draft TOD Plan yet? Find is online as the THIS LINK HERE. The public comment period for the plan is open until September 15th if you want to leave comments. Please continue to share your great feedback and questions in the FEEDBACK SECTION of the project web page or via email to jvayo@snhpc.org.
We hope to see toy today at 2pm! Join us at the following ZOOM MEETING LINK
Meeting ID: 889 7287 6420
Passcode: 2PzE!
Regards,
~ The TOD Project Design Team