Draft TOD Plan Public Comment Period Ends
DRAFT TOD PLAN PUBLIC COMMENT PERIOD COMING TO AN END
A RECAP...
It's been a true pleasure to see the widespread support of the Draft Transit-Oriented Development Plan over the last month. The Draft TOD Plan has garnered support and positive feedback by city staff, elected officials, and most importantly those of you out there in the community. During the public comment period we have heard lots of great feedback. We noticed a theme and we wanted to let you know that we heard from you over the past month. Highlights include the need for zoning amendments, housing production, good aesthetics, and improved transportation infrastructure. We will be incorporating your comments as revisions to the Final TOD Plan over the next few days.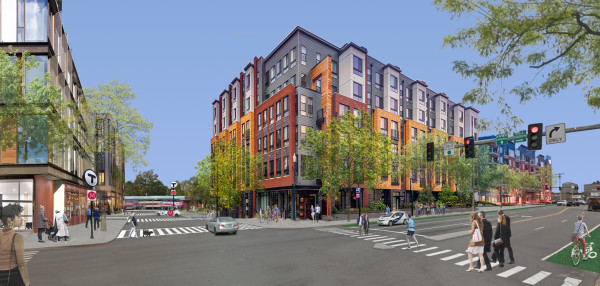 In-fact, the DRAFT PLAN PUBLIC COMMENT PERIOD CLOSED YESTERDAY! We know live is busy, if you have not already, I encourage you to skim through the DRAFT TOD PLAN and leave your thoughts on in the FEEDBACK section of the project web page by the end of the day tomorrow.
NEXT STEPS...
The design team, led by Goody Clancy, will be providing the Manchester Planning Board with a 20-minute (virtual) presentation of the Draft TOD Plan TOMORROW at 6PM. For those of you interested in viewing the TOD Plan presentation to the Planning Board, you will be able to view and hear the meeting on Manchester Public TV, either on Channel 22 or on MPTV's website. If you wish to be able to offer public comment to the Planning Board, you can do so by calling 603-792-6737 or by emailing planningboard@manchesternh.gov. You may also attend the meeting through the City of Manchester's webinar software by sending an email to the aforementioned email address on the day of the meeting and requesting an invitation to participate.
MORE TO COME...
The Final TOD Plan will be ready next week, and we will be scheduling public presentation of the final plan. We'll follow up with more updates as soon as we can. If you have any additional feedback, visit the feedback section of the project website.
Thank you again for participating and having an impact on your community!
Sincerely,
James Vayo, AICP