Wednesday Transit-Oriented Development Plan Presentation
PRESENTATION OF THE TOD PLAN TO THE CHAMBER OF COMMERCE THIS WEDNESDAY, 8:30AM
After one year of intensive visioning, community engagement, and analysis, Manchester's TOD Plan is now ready. The TOD area, reaching from Granite Street to the Elliot at River's Edge, is an extraordinary 250-acre opportunity for significant real estate development to bring new jobs, housing, retail, and public spaces over the next two decades. The TOD Plan creates an innovative and practical roadmap to unlock the value of this part of the city and to ensure that public policy, investments, and other initiatives support a future vision on how to best capitalize on the available opportunities.
The evidence is clear…Wise public investment coupled with real estate development will unlock much more private capital within the city. The plan lays out clear phased steps to begin the process now, without having to wait for rail transportation improvements or major grant awards. These recommendations will help the City assure that investments, timing, and major policy decisions are all supporting both long-term and immediate ambitions for the future.
If you are interested in attending Wednesday's virtual meeting hosted by the Chamber of Commerce, please contact Mike Skelton by email at: mikes@manchester-chamber.org to request meeting information.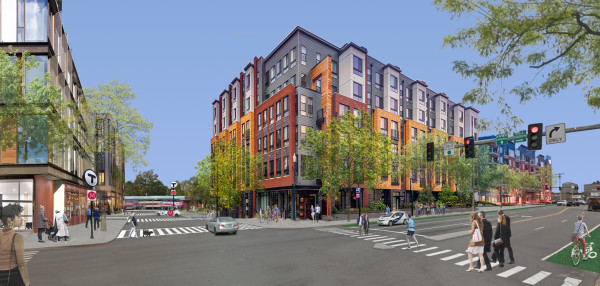 NEXT STEPS...
The Final TOD Plan will be posted to the INFO tab on the CoUrbanize Page this week. Along with Wednesday's Presentation of the Final Plan, we will be presenting the plan in month of October to the Manchester Development Corporation, the Board of Mayor and Alderman's Administration Committee, and the Manchester Transit Authority. We'll follow up with more updates as soon as we can. If you have any additional feedback, visit the FEEDBACK tab on the project website.
Thank you again for participating and having an impact on your community!
Sincerely,
James Vayo, AICP
SNHPC Project Manager