SWD - Mexicantown Multilingual Wayfinding & Gateway Signage Project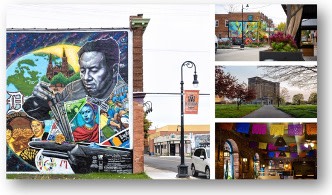 Survey Opportunity - Please Share Your Perspective !
The Southwest Detroit Business Association and its Mexicantown-Hubbard Communities Main Street program, in partnership with the City of Detroit, has received a SEMCOG grant for the planning and design of the SWD-Mexicantown Multilingual Wayfinding and Gateway Signage, in anticipation of the renovation of the Ford Michigan Central Station and the unification of the Roosevelt Park. The project's goal is to provide safe clear multilingual navigation to residents, workers, and visitors alike. As a stakeholder in the area your feedback is essential.
We need your input!
Please, provide your feedback by filling out this survey.