Join us this Sunday, 11/14 for an Accessible Streets Studio Celebration!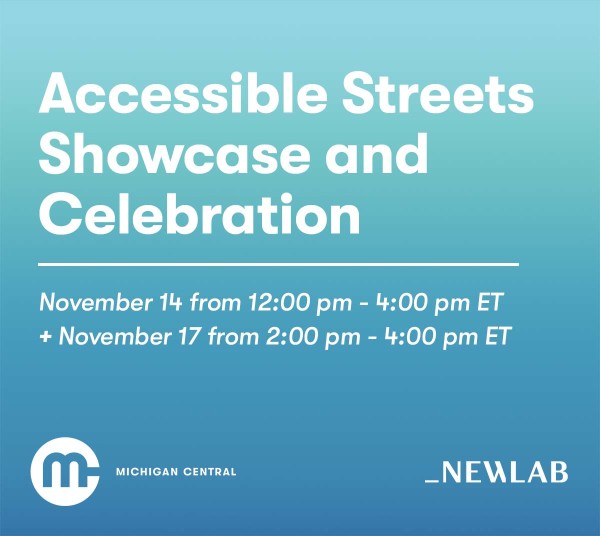 Join us at Batch Brewing Company for complimentary drinks and snacks, exciting demos of technology, and the chance to meet the Studio cohort companies.
The Accessible Streets Studio is a collaboration between Michigan Central and Newlab that focuses on making everyday life more navigable and creating opportunities for the residents of Detroit. Together we are co-creating solutions with local communities and stakeholders to address transportation challenges and bridge accessibility gaps.
On Sunday, November 14 from 12-4 pm, we invite you to Batch Brewing Company for an afternoon of food, drinks, and mobility innovation.
Bring your friends and family to meet the 2021 Accessible Streets Studio cohort, learn about their projects in Detroit, and how they are working to create more navigable, accessible and sustainable neighborhoods.
The afternoon will include:
Complimentary drinks and snacks
Displays and demos of the cohort's technologies and products
An opportunity to express interest in engaging with the local projects
Where:
Batch Brewing Company
1400 Porter Street
Detroit, MI 48216