Join us Fri 2/4 for an exciting announcement about Michigan Central!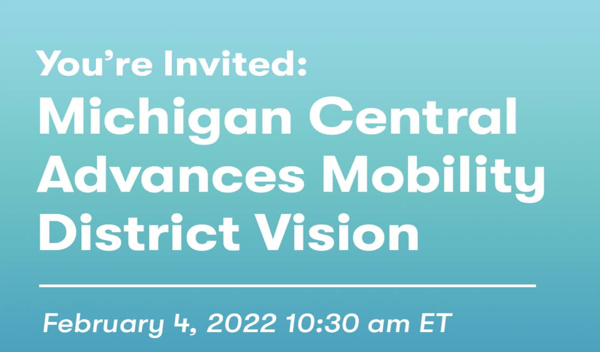 Michigan Central invites you to join us for a virtual livestream event to share exciting news on how we're advancing our vision for our mobility innovation district.
Hear from key public and private leaders from the region and varied industries as we share new details on the progress of the development, including who will be joining us to help create the future.
Thank you for participating virtually as we take every precaution to stay safe amid the pandemic. We look forward to future in-person public events!
How:
Access our livestream at the link below on Friday, Feb. 4 at 10:30 a.m. ET to learn more!
https://michigancentral.com/livestream/
When:
Friday, February 4, 2022 at 10:30 am ET
Where:
MichiganCentral.com