Wadsworth St Temporary Closure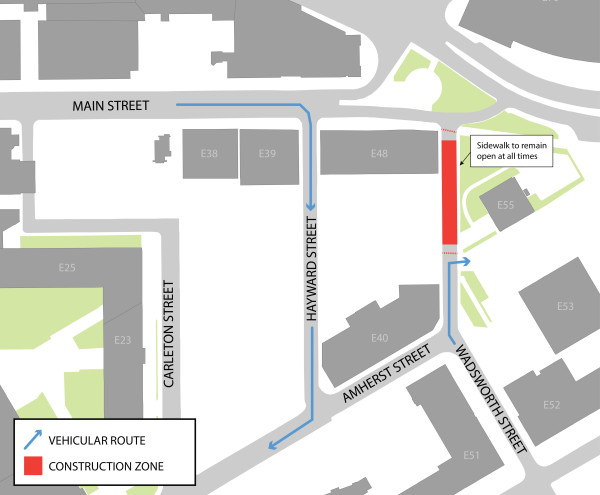 Starting approximately Tuesday, January 3rd, the section of Wadsworth St between Main St and the backside of 238 Main (E48), shown above, will be closed. The street closure is to allow Eversource to install a new electrical ductbank across Wadsworth St that will connect a temporary transformer yard to 238 Main St and provide temporary power to both 238 Main and the future Kendall Garage during construction.
Eversource will ensure that one sidewalk on either side of Wadsworth Street will remain open at all times. Traffic from Memorial Drive to Wadsworth St will still be able to access the parking lot associated with Eastgate and the Sloan campus, and traffic coming down Main Street from either direction will be re-routed down Hayward St for anyone looking to reach Amherst St and Memorial Drive.
This work will take approximately 4-5 weeks to complete, at which point Wadsworth St will be re-opened to traffic. Thank you!