Traffic Pattern Update: Hayward Street closed 1/30
Traffic Patterns as of 1/30/2017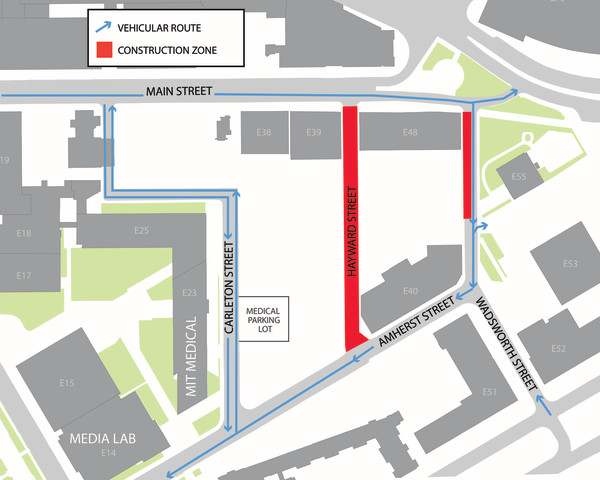 Hayward Street will be closed from Main Street to Amherst St to all vehicular and pedestrian traffic beginning Monday, January 30th until further notice. Hayward Street will only be accessed by Turner Construction vehicles for the duration of the Kendall utilities and garage construction.
Wadsworth Street will re-open to one-way vehicular traffic from Main Street to Amherst Street. For residents of Eastgate and users of the Sloan Campus parking garage, access to the parking lot and garage on Wadsworth Street will be maintained from both directions.
Thank you for your patience as Kendall Square continues to grow!