Check out how MIT is building a Better World
On your next visit to Kendall Square check out the MIT Better World walkway on Main Street between the MBTA station and Hayward Street. Through the summer we are displaying just a few of the incredible innovations going on at MIT, including gravitational wave discoveries at LIGO, new strategies for delivering clean water, new Alzheimer's disease treatments, and a way to bring this all to the world; The Engine. Details and links to other exciting resources are available on the Kendall Square Initiative website.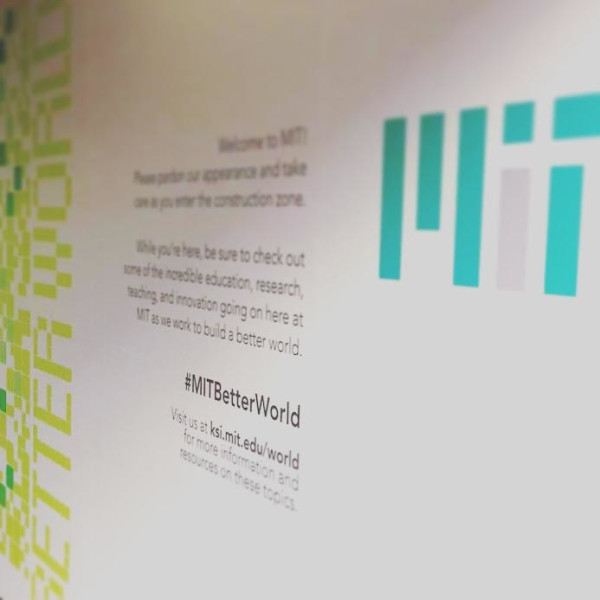 Lots more information about the education, research, teaching, and innovation at MIT is available at the MIT News website and from the MIT Campaign for a Better World.
#MITBetterWorld