MBTA Station: Pedestrian Access Change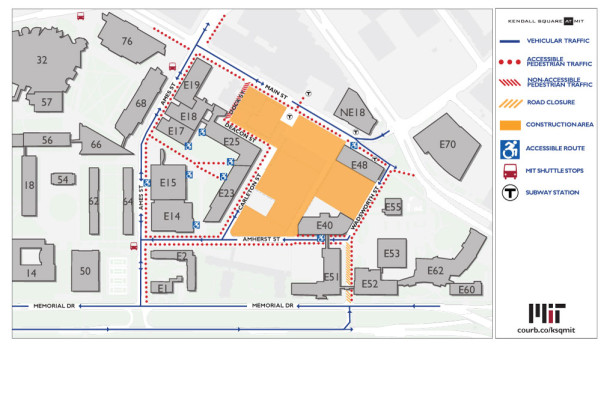 On Monday, June 12, the pedestrian plaza connecting Carleton Street to the inbound Kendall Square MBTA Station on Main Street is scheduled to close fully to allow construction of an underground garage in this area. The path in this area was recently narrowed and will now fully close for the duration of the project. Pedestrians will be guided to seek alternate paths to and from the station using Ames Street, Dock Street, or Wadsworth Street. See attached map of suggested routes.
Access to the MBTA station will remain open and accessible on the Main Street side of the station throughout this work.
Carleton Street will remain open to vehicular traffic from Amherst Street to the Medical Parking Lot.