Construction Site Photos
Work progresses on two buildings (Sites 5 and 4) and a six-level parking garage at the Kendall Square Initiative.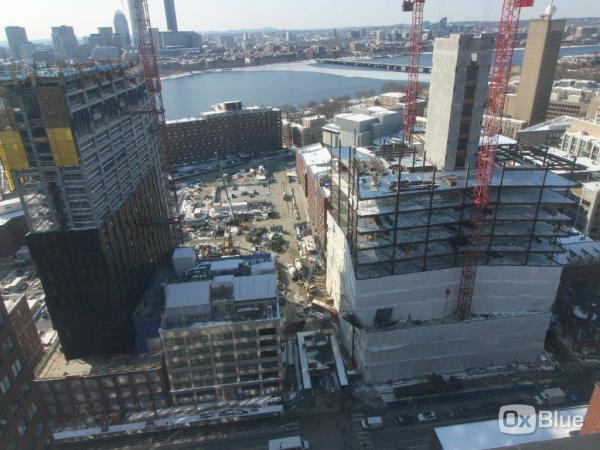 Concrete is placed at the Site 3 core as a crane at the garage glory hole excavates to level 3 of the underground garage.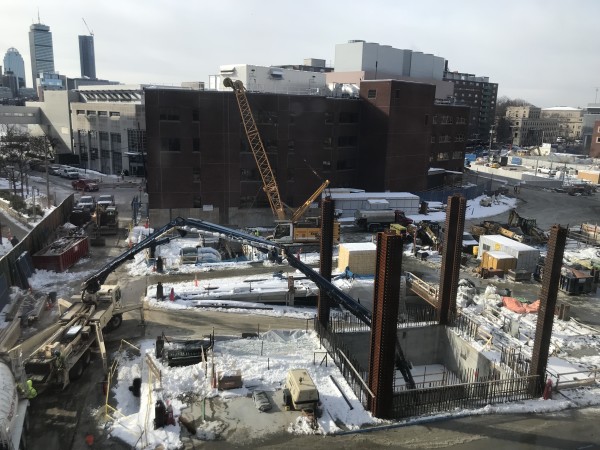 At 25 levels high, the graduate housing building and the office building beside it are rising up off of Main Street.