Let's continue the conversation!
Progress and New Questions
Thank you to everyone who has commented so far on the MXD Substation Development Project, and attended the Planning Board pre-application hearing earlier this month! We've received input on the building designs and open space plans, and will be iterating on the designs to incorporate feedback. To continue the dialogue, we've added some new questions on retail, open space design, and programming.
Click on the links below to provide input on the questions, or visit our feedback page. We can't wait to hear from you!
We want the Center Plaza to be a public open space, welcoming to all. To achieve that, what would draw you to the plaza?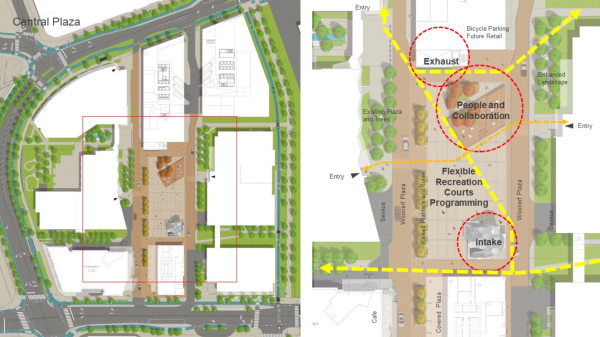 New retail fronting the Center Plaza open space (approximately the size of Shy Bird in Kendall Square) is expected. What type of retail space would you like to see?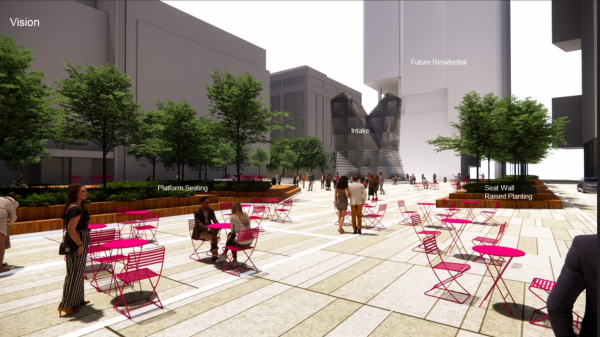 We want the Center Plaza to be active year-round. What winter activities would draw you there?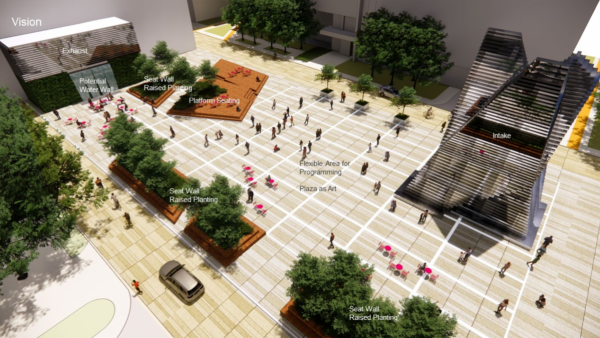 Of the three open space concepts, activity & wellness, art space, urban oasis - which do you prefer?