Turn the abandon shops on Maryland into art galleries showcasing local and abroad artists.
The City and MONA should collaborate with the Car Dealers to get vintage neon signs of the dealerships installed along S Brand Bvld - if not in the median, than perhaps in the lobbies of the individual...
Read more
Adams Square...

Read more
As a muralist and mosaicist I think more murals and mosaics that represent the community would help to beautify the areas, foster a sense of pride and serve as landmarks we can be proud of. Thank you...
Read more
The Space134 proposal suggests beautifying existing freeway overpasses with public art by replacing the existing chain-link fence with something more attractive - perhaps designed by an artists, such as...
Read more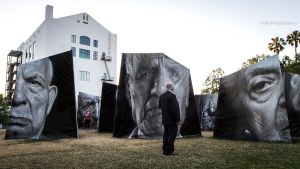 "iwitness:...

Read more
Glendale needs a happening location for the arts, the artists and the creative souls! Maryland is the perfect spot for that vibe. It's usually dead...but I believe we can bring artists, performers, musicians...
Read more
The new park space in front of the Central Library is a great location for public sculpture.
The railroad overpass and sloped embankments at Los Feliz and Brand represent great opportunities for "gateway" art, utilizing lighting, murals and landscape architecture. This opportunity has been called...
Read more
This is an underpass between Wilson Middle School and Glendale High School. Hundreds of children walk under this under pass every day. Many, many cars drive through the underpass. Lets have beautiful...
Read more
Underground here I understand is an old bathroom from when this was a red car end-stop. First I just want to get in there and see it as-is, please, but it's be a very cool venue to re-purpose. Even just...
Read more
The twice failed multiplex on Maryland and Wilson (most recently Five-Star Cinema) could be re-purposed into the proposed Armenian Museum. If the Museum included a video/exhibition space it would add to...
Read more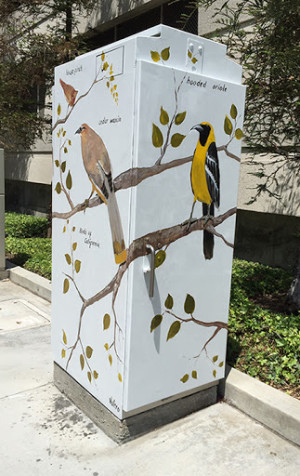 Read more
I'd like to see Glendale High (and ALL the schools in Glendale) make their structures the venues for art, utilizing the talents of their gifted students.
This area was once a Mexican, Japanese and Italian neighborhood, where my father grew up. My dad's Japanese-American school chums were relocated to interment camps; my Italian grandma had to register as...
Read more