Pop-Up Public Art Workshop – October 18th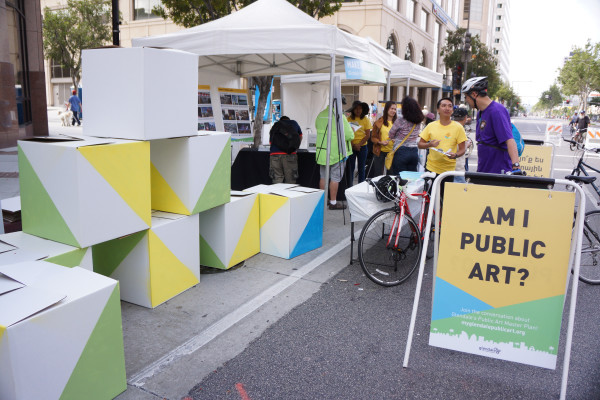 HELP SHAPE THE FUTURE OF PUBLIC ART IN GLENDALE!
On Wednesday evening, October 18th, 2017 from 6:00–8:00 PM, the Glendale community, including people who live and work in Glendale, are invited to attend a Pop-Up Public Art Workshop to be held at the Glendale Adult Recreation Center located at 201 E Colorado St, next to the Downtown Glendale Central Library.
The Pop-Up Public Art Workshop is an opportunity for the public to learn more about how public art can improve the quality of life in their neighborhoods and allow participants to share their ideas about the future of public art in Glendale. The fun, interactive event will include workshops, guided public art walking tours and refreshments.
Attendance is free and open to the public. Free parking with validation provided for the Marketplace Parking Structure at 120 S Maryland Ave.