WEBSITE COMMENTS CLOSE @ 9PM (PST) TONIGHT!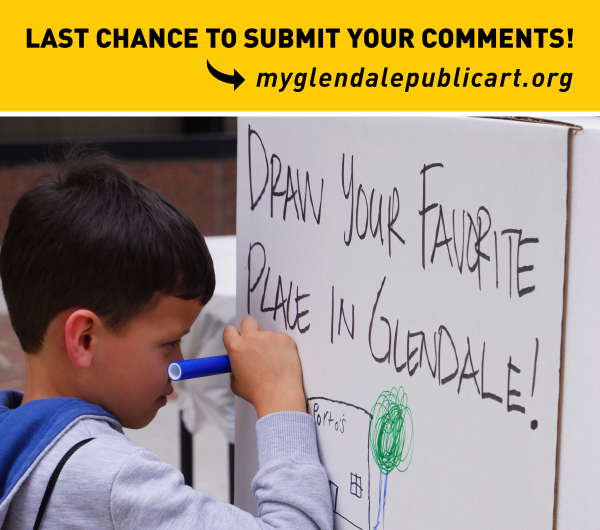 You only have a few more hours to get your last-minute comments into our website about Glendale's first Public Art Master Plan! Download and comment on the Glendale Public Art Master Plan Outline in the COMMENTS SECTION.

*Please note, public comments on our website will close on Mon, Feb 5th, 9:00 PM PST.