Navy Yard Fall Feedback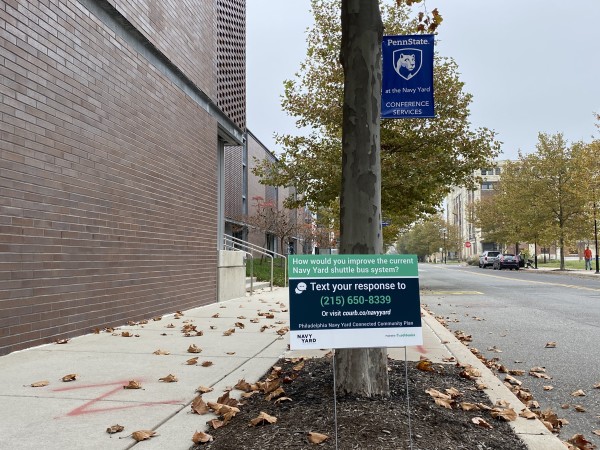 As fall gets cooler and winter approaches, the Navy Yard planning process and community engagement continues. One may have noticed the yard signs placed around the Navy Yard, like the one pictured here. These signs made it easier for people to engage in the planning process while on the go, and drove valuable feedback about scheduling, route reliability, and infrastructure concerns which will remain a part of the planning process as it continues into the final project phases.
To keep the conversation going, please check out the questions we have up on the coUrbanize site and chime in on ones that interest you. Find them in the feedback section and share the project site with fellow Philadelphians via Email, Facebook, or Twitter to get them involved as well.