In case you missed it...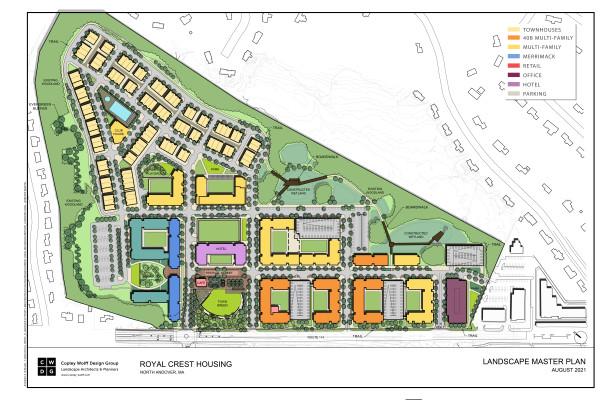 In Case you missed it... We presented new renderings and drawings of the updated program for the project at the Planning Board's August 17 meeting showing a reduction in the number of housing units, and the lowering of some building heights, and new architectural design based on your feedback! We also met with the residents of Royal Crest and continued conversations about the future of the property. To get a sense of the overall fit and feel of the redevelopment, you can view a to-scale video rendering, here
We will be updating our content and comment topics to hear more from residents, neighbors, and friends of the Town of North Andover, as well as holding community events as time goes on. Check back here for more information or schedule a coffee chat with our team!