Have an idea on the go? Text us!
We've just launched an exciting new way to get your feedback on the Newton Zoning Redesign Project! Look for 15 different signs like these posted around town showing numbers to text with ideas about how we use land and buildings. The questions contain a little bit of local trivia, too.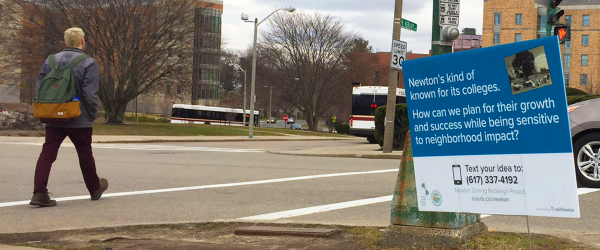 Your texts will post in real time to our comments map and help to shape the vision for Newton's future. We want to hear from you!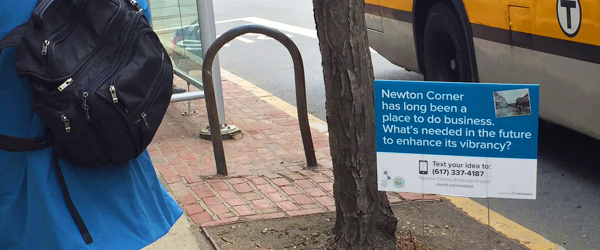 If you don't have a mobile phone or aren't comfortable texting, you can always add your comment to the map online at courb.co/newton. You can also call the Planning Department and share your thoughts with us at (617) 796-1120.