Do you want to preview the draft Pattern Book?
Check out the draft Pattern Book's initial pages. See some of our work in progress, initial maps, and analysis of Newton's development patterns. This presentation was given to the Zoning and Planning Committee (ZAP) on March 13 by Sasaki Associates.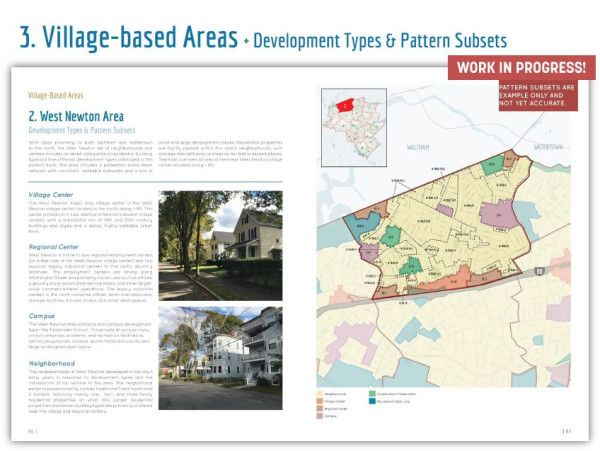 We will be back at ZAP on Wednesday April 12 to show the full draft Pattern Book.